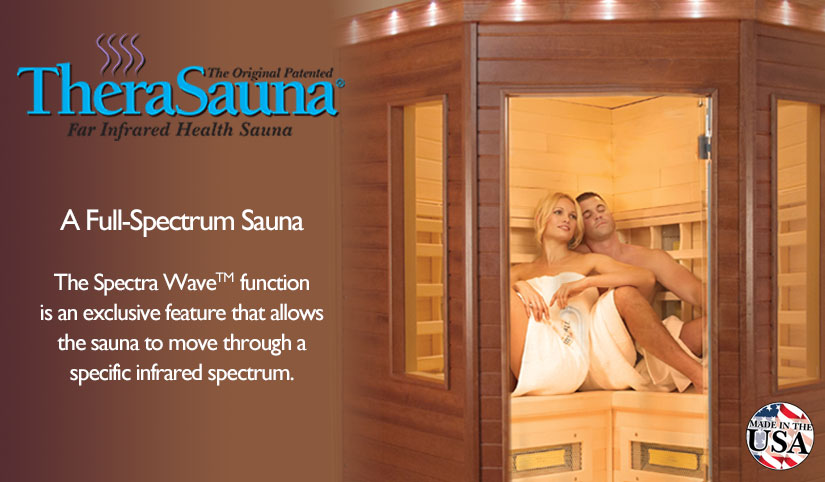 Heal... Your mind and body with infrared heat.

Far Infrared Heat Waves:
Dilate blood vessels and capillaries, providing increased flow of rich oxygenated blood to muscles and joints.
Reduce muscle spasms and promote healing of injured and sore muscle fibers.
Improves flow within the lymphatic system to reduce swelling and inflammation.
Stimulates cellular and enzyme activity.
Promotes the adhesion and osmosis of water molecules across the cellular membrane
---
---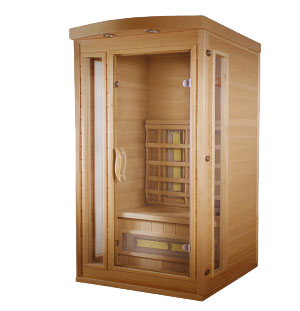 TheraSauna Classic TC3636 Infrared Sauna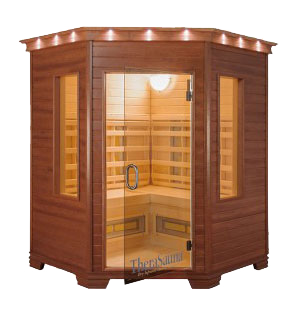 TheraSauna TS6439 Far Infrared Sauna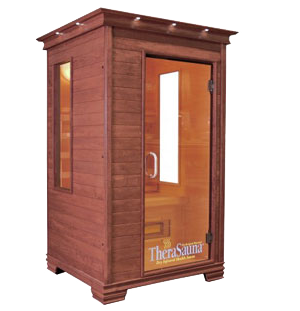 TheraSauna TS4746 One-Two Person Infrared Sauna
far infrared has the power to heal the human body
Harness the power of the sun. Far infrared is part of the sun's invisible light spectrum that is essential to plants, animals and humans. Infrared heat is a form of energy that penetrates the body by warming muscles and tissue directly without heating the intervening air. The body produces infrared energy to keep us warm and repair body tissue. Far infrared energy is radiated through the skin at 3 to 50 microns with the greatest output at 9.4 microns. Occasionally the infrared energy in our body tissue needs a boost to insure healing and tissue repair. The body will selectively absorb infrared to boost a tissue's infrared energy. This process is called resonant absorption. Far infrared rays are completely safe and are used in hospitals to warm newborn babies.