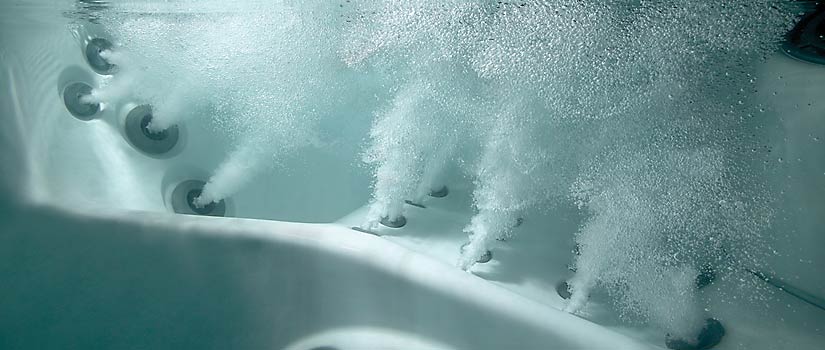 There is nothing like the relaxing therapy of your own spa or hot tub! Relax in warmth and melt away the stresses of the day.
Leisure Pools and Spas offers a variety of spas, swim spas and hot tubs.
---
---
Swim Spas
Enjoy backyard living at its finest with a pool and spa all in one. Swim, exercise, enjoy increased quality time with your family and friends. Our beautifully sculpted spas combined with hydrotherapy jet seats, and swim current turns your home into an oasis for year-round exercise, relaxation and fun. No other pool offers such a complete solution for your health and well-being.
Leisure Pools and Spas offers a variety of sizes and models for you to pick from and we have models from the best swim spa manufacturers - Royal and American Whirlpool by Maax.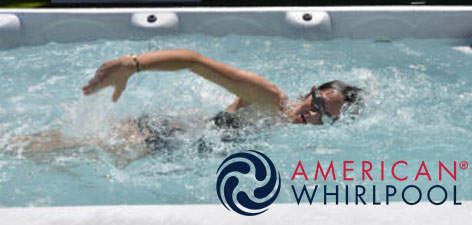 Innovative engineering brings the best of both fitness and relaxation together in the ultimate American Whirlpool Swim Spa. Ergonomically designed seating is ideal for "hot tub only" mode. Operating on a 60 amp, 240 volt service allows conventional installation. Strategically engineered, the six turbo jets provide both bottom lift and direct force for optimal workout dynamics.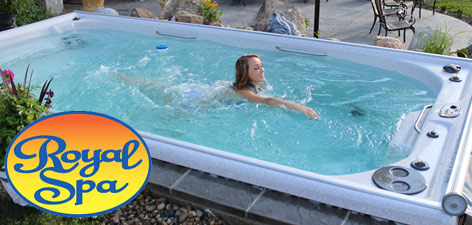 Leisure Pools and Spas is committed to providing quality spas and accessories that meet the needs of our customers. We take pride in being able to offer Royal Spa products. Royal Spas are inexpensive to maintain and operate, and will be inexpensive to repair after warranties have expired. After seeing our spas and accessory products, we're sure you'll agree that we have achieved our goals.